The Zero Ring acts as an ice-type counterpart to the Ring of Ignition.
Functions:
Left Click: Launches one snowball. Right click OR Release Charge: Places snow and freezes water instantly in a square around the player with a side length equal to 3+2*ChargeLevel, with a maximum charge level of 4 (i.e. sides of length 3, 5, 7, 9 or 11 blocks). Activated: The ring will quickly place snow, freeze water, and turn lava into obsidian around the player in a square with side length 9. NOTE: The snowball shooting does not work in Tekkit SMP. (Except for version 3.1.3)
Recipe
(Iron Band) + 139,264 x 2 (Dark matter) + N/A x 2 (Snowball) + 1 x 4 (Snow Block) = 281,412 EMC Each
Usage
(NOTE: You keep the Bucket and the Zero Ring)
Video Tutorial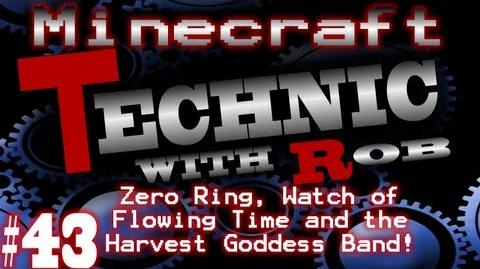 Ad blocker interference detected!
Wikia is a free-to-use site that makes money from advertising. We have a modified experience for viewers using ad blockers

Wikia is not accessible if you've made further modifications. Remove the custom ad blocker rule(s) and the page will load as expected.