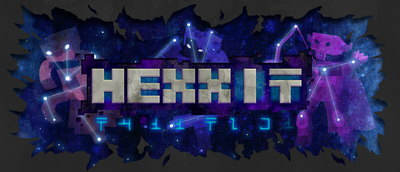 Hello all! So I go on the tekkit platform page today to find that something new, words where the mysterious black void-looking hole has been for a week on the front page. The words read out Hexxit, which brings you to a little rhyming intro telling of adventure and riches. So far all the info we have is the little intro, but it looks really cool. Im definitely thinking its a new modpack, and can't wait to get more info on it! Know anything about it or have any other theories? Please leave a comment! 
Heres a link to the intro: http://www.technicpack.net/hexxit
Ad blocker interference detected!
Wikia is a free-to-use site that makes money from advertising. We have a modified experience for viewers using ad blockers

Wikia is not accessible if you've made further modifications. Remove the custom ad blocker rule(s) and the page will load as expected.