This tutorial will document a
EMC
generator based on Sugarcane. At full capabilities, it can generate over one Diamond per Second
Materials Required
Instructions to Build
Dig a 1x3 rectangle of the ground and fill them with water source blocks.
Place 7 Sugar Cane on the dirt around the water. (Any more than seven and the Void Ring can't keep up with the rate of sugar cane production.)
Repeat the same set of Sugar Cane and water source blocks directly above the last but high enough for the bottom sugar cane to grow up to three blocks high.
Place an Alchemical Chest above the bottom pool of water in the centre.
Place the Void Ring/Black Hole band (and Gem of Eternal Density) into the Alchemical Chest, it will activate itself when placed so any items dropped from now on will be drawn in and condensed.
Place a DM Pedestal on top of the Alchemical Chest.
Hold shift and right click on the pedestal and place the Harvest Goddess Band in the slot.
Right click on the pedestal to activate the Harvest Goddess Band.
Notes
Doesn't work with ProjectE
Some of these items are banned on servers (like the black hole band.) it is not recommended to use this on large servers, as they create a lot of lag.
If doing this on a single player game, it is recommended to TURN OFF THE PEDESTALS BEFORE SAVING OR CHANGING DIMENSIONS.  If you do not, there will be enough sugar cane on the ground upon loading to make the game go at 0-3 FPS.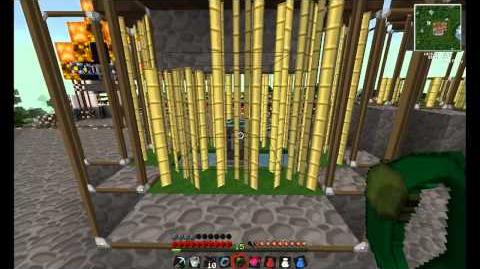 Ad blocker interference detected!
Wikia is a free-to-use site that makes money from advertising. We have a modified experience for viewers using ad blockers

Wikia is not accessible if you've made further modifications. Remove the custom ad blocker rule(s) and the page will load as expected.