This tutorial will show how to construct an automatic geothermal generator refilling system. This is useful when creating a standalone energy system.
These are all the materials needed for this setup. These are the
Energy Condenser
,
Energy Collector
,
Lava Cell
,
Filter
,
Screwdriver
,
Timer
,
Pneumatic Tubes
, and
Geothermal Generator
. Note that in the most compact system, only one Pneumatic Tube will be used.
First, place an
Energy Condenser
and and a MK1
Energy Collector
as shown here.
Next, add one
Lava Cell
to the target box at the top left of the Energy Condenser. It should begin producing more Lava Cells.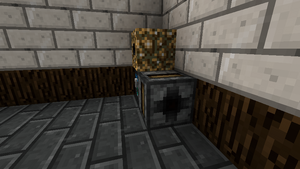 Next, place a
Transposer
on the side of the Condenser.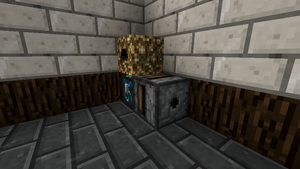 Right click the
Transposer
with a
Screwdriver
to make the small hole face outwards.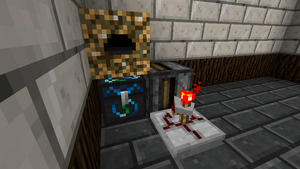 Add a
Timer
facing the Transposer.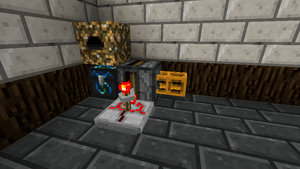 Add
Pneumatic Tubes
to the location of the
Geothermal Generator
.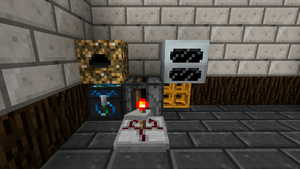 Place the
Geothermal Generator
so that the Pneumatic Tubes are leading into the underside of it.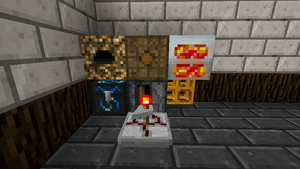 Add an
EU Storage
device such as a
BatBox
to begin the automation.