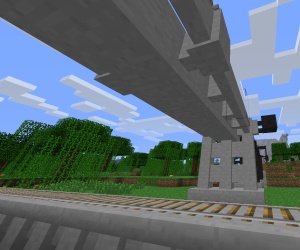 Stone Posts
are arguably cheaper than
Metal Posts
, but more expensive than
Wooden Posts
. They can be used alongside
Concrete
for many purposes including but not limited to Signal Mounting Brackets, Bridges, Trestles, Monorail Platforms, and Pillar Anchors.
Recipe
Use the Crowbar to remove Stone Posts, as other tools will take longer.
Ad blocker interference detected!
Wikia is a free-to-use site that makes money from advertising. We have a modified experience for viewers using ad blockers

Wikia is not accessible if you've made further modifications. Remove the custom ad blocker rule(s) and the page will load as expected.