The Soul Stone is a powerful item added by Equivalent Exchange which can be used to restore health.
If this stone is activated, it will constantly heal the player at a rate of one health point (half a heart) per second. When the Soul Stone is Right Clicked, this will simply heal the player for a single heart.  When used on a mob, the Soul Stone will heal that mob for a single heart. 
For every half heart that is healed in any of the above methods, 64 EMC or 1 Redstone Dust  is consumed.
The Soul Stone can be combined with a Body Stone which heals the hunger bar. This will produce a Life Stone, which provides both their respective powers.
Recipe
Usage
The Soul Stone can be used to craft the Abyss Helmet and Life Stone.
Video Tutorial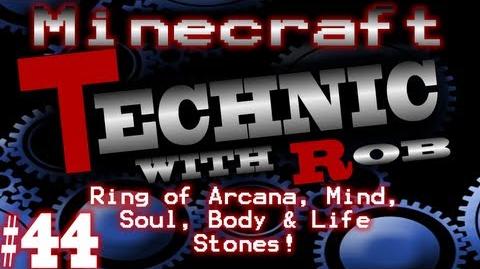 Ad blocker interference detected!
Wikia is a free-to-use site that makes money from advertising. We have a modified experience for viewers using ad blockers

Wikia is not accessible if you've made further modifications. Remove the custom ad blocker rule(s) and the page will load as expected.