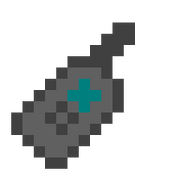 The
Signal Tuner
is an electronic frequency scanner used to pair a
Controller
with a
Receiver
. To initiate pairing, simply right-click on a Controller. Once you have done that, move to the Receiver you wish to pair the Controller to and right-click on it as well. If the pairing was successful, you will receive a message to that effect on the screen. It can also be used to clear an existing pairing by right-clicking on either the Controller or the Receiver. If you wish to destroy the link, just right click while facing the air.
Recipe
Ad blocker interference detected!
Wikia is a free-to-use site that makes money from advertising. We have a modified experience for viewers using ad blockers

Wikia is not accessible if you've made further modifications. Remove the custom ad blocker rule(s) and the page will load as expected.