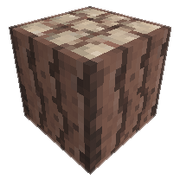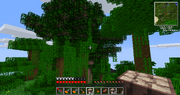 (Jungle) Rubber Wood can be crafted into 8 sticks or, using an Extractor, extracted into 1 Rubber per wood. They are harvested from Jungle Rubber Trees.
This kind of Rubber Tree is part of the RedPower2 mod and differs from the "Normal" Rubber tree.
Rubber Wood is also non-flammable, so using a mining laser to cut it down is a possibility.
Usage
Ad blocker interference detected!
Wikia is a free-to-use site that makes money from advertising. We have a modified experience for viewers using ad blockers

Wikia is not accessible if you've made further modifications. Remove the custom ad blocker rule(s) and the page will load as expected.