The Red Matter Sword is a weapon with unlimited durability, crafted from Red Matter as an upgrade to the Dark Matter Sword. The Red Matter Sword has a base damage of 7 hearts, twice as much as a diamond sword, and has one special effect which, like all Red Matter tools, can be activated when charged by pressing "V".
Simply right-click with the Red Matter Sword or press the R key to enable an area-of-effect slash, causing damage to any mobs in the vicinity. The area of effect is determined by the charge level.
Activating this special effect consumes 1 Glowstone Dust. However, if you have a Klein Star, it will consume the EMC directly from that instead.
Pressing "C" changes the sword's mode between "slay aggressive" and "slay all mobs".
This sword can also collect cobwebs when mined from abandoned mineshafts rather than the normal
String.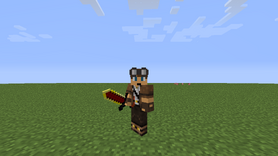 Recipe
Usage
This is a shapeless recipe, so the items can be in any order or configuration.
Video Tutorial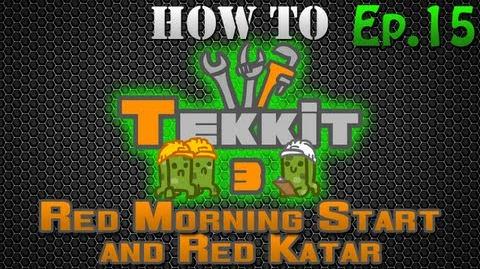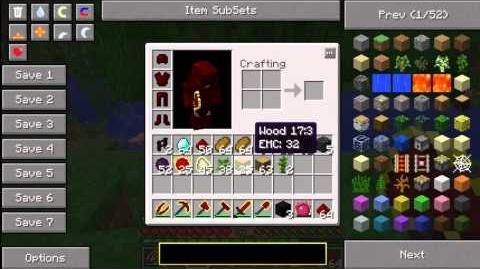 <youtube width=222 height=142>ScT6PBp-uUc</youtube>
Sources
Ad blocker interference detected!
Wikia is a free-to-use site that makes money from advertising. We have a modified experience for viewers using ad blockers

Wikia is not accessible if you've made further modifications. Remove the custom ad blocker rule(s) and the page will load as expected.