The Red Matter Pickaxe is an indestructible pickaxe with special abilities. It is an Equivalent Exchange tool.
Features
The right click function of the Red Matter Pickaxe is an upgraded version of the Dark Matter Pickaxe. By right clicking an ore vein, the pickaxe will instantly mine the entire vein as long as it is under 32 blocks long. When the vein is mined, the pickaxe will create a loot ball containing the ores mined for easy collection and lag reduction.
Regular mining with the left click option has four different modes, which are toggleable with the 'C' key.
The Red Matter Pickaxe can be charged three times with the 'V' key. Charging it up increases the breaking speed. To uncharge the pickaxe, hold 'SHIFT' and press 'V'.
Recipe
Usage
This is a shapeless recipe, so the items can be in any order or configuration.
Mining Modes
Standard: breaks one block at a time.
3x tall shot: breaks 3 blocks at once vertically.
3x wideshot: breaks 3 blocks at once horizontally.
3x longshot: breaks 3 blocks at once in a line.
These "3x" modes take almost as long to mine as the standard mode, thus greatly speeding up mining. They are relative to the position the player is facing.
Video Tutorial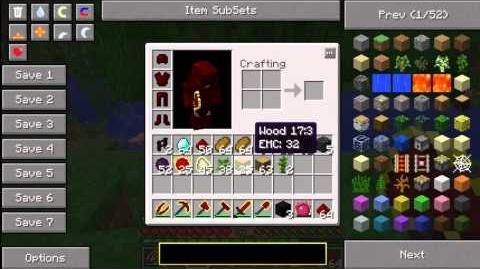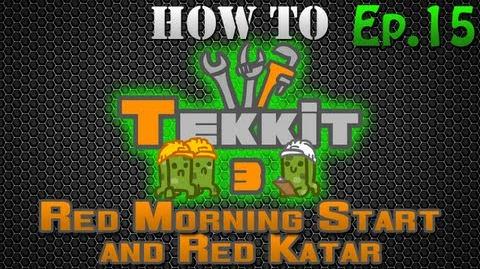 Ad blocker interference detected!
Wikia is a free-to-use site that makes money from advertising. We have a modified experience for viewers using ad blockers

Wikia is not accessible if you've made further modifications. Remove the custom ad blocker rule(s) and the page will load as expected.