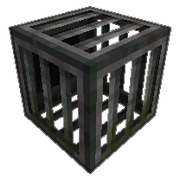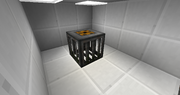 A
Grate
is used as a connector between a redpower fluid pipe system and liquid source blocks (Oil, lava, water, fuel.) It has to be placed near some type of fluid source blocks.
Usage
Grates can either remove fluid source blocks from the environment and put them into a connected fluid pipe or place fluid source blocks coming in through a connected fluid pipe in the environment.
In many situations you will need 2 grates; one to collect fluid and one to distribute it.
Recipe
Ad blocker interference detected!
Wikia is a free-to-use site that makes money from advertising. We have a modified experience for viewers using ad blockers

Wikia is not accessible if you've made further modifications. Remove the custom ad blocker rule(s) and the page will load as expected.