Empty Cells can be used to create Water Cells (which can be extracted into Coolant Cells), Lava Cells, Bio Cells (which can be extracted into Biofuel Cells), H. Coal Cells (which can be extracted into Coalfuel Cells), Uranium Cells and Near-Depleted Uranium Cells.
Recipe
Usage
Empty Cells, Water Cells, and Lava Cells can be stacked. Empty Cells can be used to directly obtain water/lava sources blocks by right clicking, similar to a bucket, or can be crafted as such:
Note: There does not appear to be a way to automatically fill cells with any liquid other than water, however Lava cells have an EMC value, so they can be condensed if needed. Water Cells can however be mass-produced by setting up a Redpower Deployer in front of an infinite water source, and piping the cells in with Pneumatic Tubes before removing them with Advanced Wooden Pipes.
Video Tutorial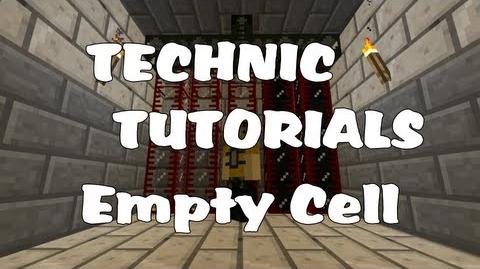 Ad blocker interference detected!
Wikia is a free-to-use site that makes money from advertising. We have a modified experience for viewers using ad blockers

Wikia is not accessible if you've made further modifications. Remove the custom ad blocker rule(s) and the page will load as expected.