The Dark Matter Hoe is an indestructible hoe made with Dark Matter and a diamond handle.
Usage
Tilling Dirt
By pressing V to charge and then right-clicking, you can till a large area of dirt at once.
Digging in Dirt
It also can dig through soil extremely quickly (one left-click) It has two modes chosen by pressing C: Normal Impact Mode: digs one block. Mega Impact Mode: digs a 3x3 area. There is little time difference in the normal/mega impact mode, it digs a 3x3 area of dirt virtually instantly.
 Crafting  
2 x 139,264 (Dark Matter) + 2 x 8,192 (Diamond) = 294,912 EMC
Usage
Video Tutorial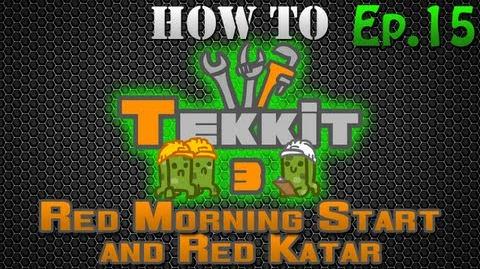 <youtube width=222 height=142>QCAymHghtoc</youtube>
Ad blocker interference detected!
Wikia is a free-to-use site that makes money from advertising. We have a modified experience for viewers using ad blockers

Wikia is not accessible if you've made further modifications. Remove the custom ad blocker rule(s) and the page will load as expected.