The Crystal Chest is a chest with 108 storage slots, the same as two double chests and 4 more than an Alchemical Chest. This is an extra 81 spaces when compared to a regular Chest.
The Crystal Chest is transparent, so you can see the items that are in it from the outside. It is compatible with Pipes and Pneumatic Tubes. The Crystal Chest requires a Stone Pickaxe or greater to be collected. It has the same amount of storage slots as the Diamond Chest, but is transparent. There is no benefit to making a Crystal Chest other than for looks. It is from the Iron Chests Mod.
Warning: This chest may cause lag on slower computers and servers: Reference
Some items appear to have different colors inside the chest, including grass.
Recipes
Inventory GUI
Crystal Chest Tutorials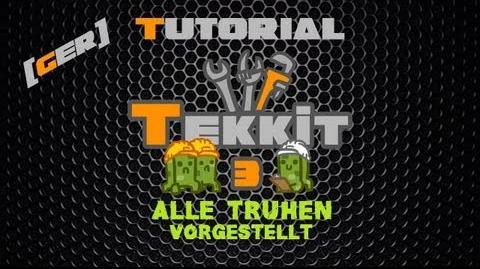 Ad blocker interference detected!
Wikia is a free-to-use site that makes money from advertising. We have a modified experience for viewers using ad blockers

Wikia is not accessible if you've made further modifications. Remove the custom ad blocker rule(s) and the page will load as expected.