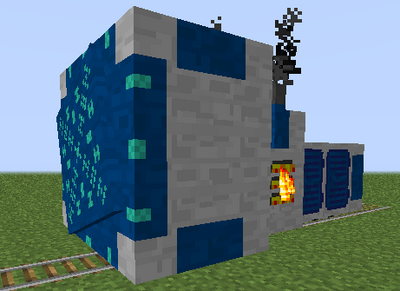 Bore Heads
are used to head
Tunnel Bores
. They are the components that allow the Tunnel Bore to dig. There are 3 types of Bore Heads: Iron, Steel, and Diamond.
Iron Bore Head
The Iron Bore Head is the first tier of Bore Heads. It is the cheapest, yet the slowest and with the least durability. An Iron Bore Head can dig 1500 blocks before breaking, enough to dig a tunnel more than 160 blocks long.
Steel Bore Head
The Steel Bore Head is the next greatest Bore Head. It has 3000 uses, twice as many as the Iron Bore Head, and breaks blocks 20% faster. It can dig a tunnel more than 330 blocks long.
Diamond Bore Head
The Diamond Bore Head is the best Bore Head available, costing 9 diamonds due to the Diamond Block in the crafting recipe. With 6000 uses, it can dig a tunnel more than 660 blocks long. Also, it is 40% faster than the Iron Bore Head. This is the only Bore Head that can mine Obsidian.
Ad blocker interference detected!
Wikia is a free-to-use site that makes money from advertising. We have a modified experience for viewers using ad blockers

Wikia is not accessible if you've made further modifications. Remove the custom ad blocker rule(s) and the page will load as expected.