When activated, and in the inventory hotbar, the Body Stone refills a player's hunger meter at a rate of 2 hunger symbols (4 hunger points) per second, consuming 1 Redstone Dust (64 EMC) per hunger symbol. The Body Stone can also pull EMC from Klein Stars.
6 x 32 (Sugar) + 864 (Lapis Lazuli) + 2 x 466,944 (Red Matter) = 934,944 EMC each.
Can be combined together with a Soul Stone to produce a Life Stone, which provides both their respective powers.
Recipe
Usage
It can also be used to craft Infernal Armor and Life Stone.
Video Tutorial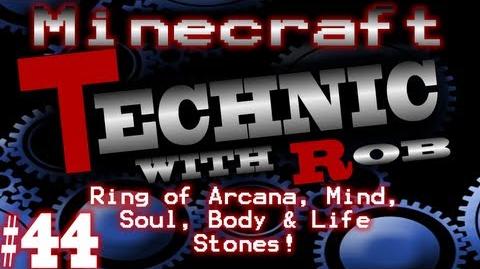 Ad blocker interference detected!
Wikia is a free-to-use site that makes money from advertising. We have a modified experience for viewers using ad blockers

Wikia is not accessible if you've made further modifications. Remove the custom ad blocker rule(s) and the page will load as expected.