The Blaze Rod is a vanilla Minecraft item which is dropped by Blazes, mobs which spawn in Nether Fortresses or by Blaze spawners, also in fortresses. Blazes drop 0-1 Blaze Rods upon death. It is used in very few Tekkit recipes, mainly for Wireless Redstone, but also functions as fuel in the Equivalent Exchange mod.
Since finding a Blaze Spawner and Nether Fortress can be difficult, transmuting a Zombie Pigman into a Blaze by using the Philosopher's Stone (Default Key R) and killing it is a much more efficient method of acquiring a Blaze Rod.
EMC Generator
Macerating Blaze Rods turns them into 5 Blaze Powders. Since Blaze Powder has half the EMC value of Blaze Rods, Macerating Blaze Rods and condensing the Blaze Powders back into Blaze Rods can get you EMC very quickly. This is likely unintended, as it allows one to get infinite EMC with little effort although it costs EU. The same process can be applied to Bones, however it is a lot quicker and more effective when using Blaze Rods as they have significantly higher EMC Values. This process is the principle behind the Mass-Fab Macerator.
Usage
Video Tutorial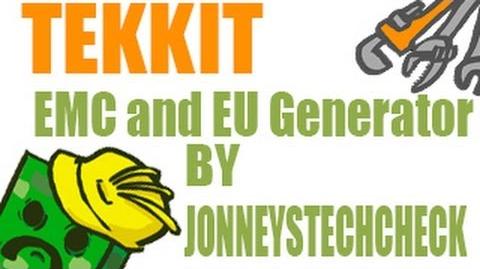 Ad blocker interference detected!
Wikia is a free-to-use site that makes money from advertising. We have a modified experience for viewers using ad blockers

Wikia is not accessible if you've made further modifications. Remove the custom ad blocker rule(s) and the page will load as expected.