Recipe
Raw materials
Usage
Trivia
In your inventory, the Alchemical Chest appears like a chest from the Minecraft Beta 1.7.3 and older versions but with the Alchemical Chest texture on it, just like it would have appeared in Tekkit V1 or in EE1. This trait is also shared with the Energy Condenser.
Bugs
If the Alchemical Chest is destroyed while the inventory is still open, the GUI will not close, unlike regular chests. This also allows for the player to right-click items out of the inventory and duplicate them as long as they keep the GUI open. (This is not recommended for players who are trying to play legitimately).
RedPower2's Sonic Screwdriver still "recharges" inside the Alchemical Chest, even though it requires RedPower electricity instead.
Video Tutorials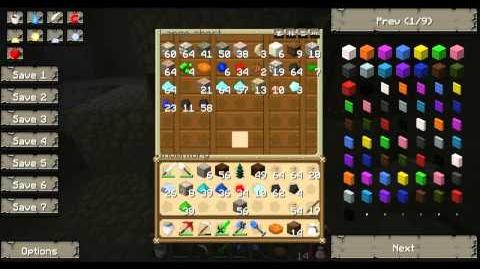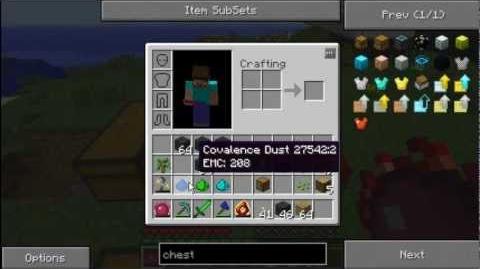 Ad blocker interference detected!
Wikia is a free-to-use site that makes money from advertising. We have a modified experience for viewers using ad blockers

Wikia is not accessible if you've made further modifications. Remove the custom ad blocker rule(s) and the page will load as expected.